The idea to build the Temple goes back to the times of the king Stanisław August Poniatowski. Construction of the Temple of Divine Providence was adopted by the members of the Four-Year Sejm.
As a thanksgiving for the Constitution, two days after the 3rd May Constitution has been passed, the Four-Year Sejm decided to build a Temple, which would be an expression of thanksgiving for passing the Constitution. The building was supposed to be located in today's Botanical Garden. The King approved the project of his architect – Jakub Kubicki. However, the war broke out and only some foundations remained.
Adversities
Despite the partitions, the Poles never forgot about their oath. Almost immediately after regaining the independence, the works were resumed. Another competition was won by Bohdan Pniewski.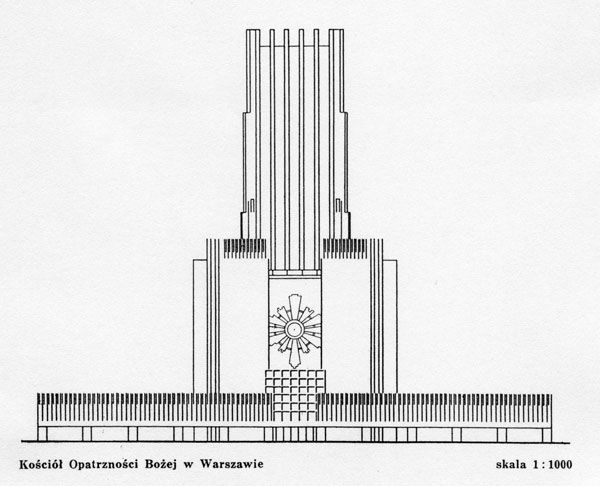 The outbreak of the II World War, Nazi occupation and the communist tyranny made it impossible to realize the construction for another several decades.
Memory of the unfinished vote.
The initiative to go back to the idea of constructing the Temple was expressed by Primate of Poland Cardinal Józef Glemp.
The resolution adopted on the occasion of 200 years of the 3rd May Constitution, the Polish Constitution Committee confirmed the topicality of the once-made vows. On June 13, 1999 the Holy Father John Paul II, consecrated the cornerstone of the Temple. The project by Szymborscy architectural office was chosen for realization.